Depression: The Dark Side of Entrepreneurship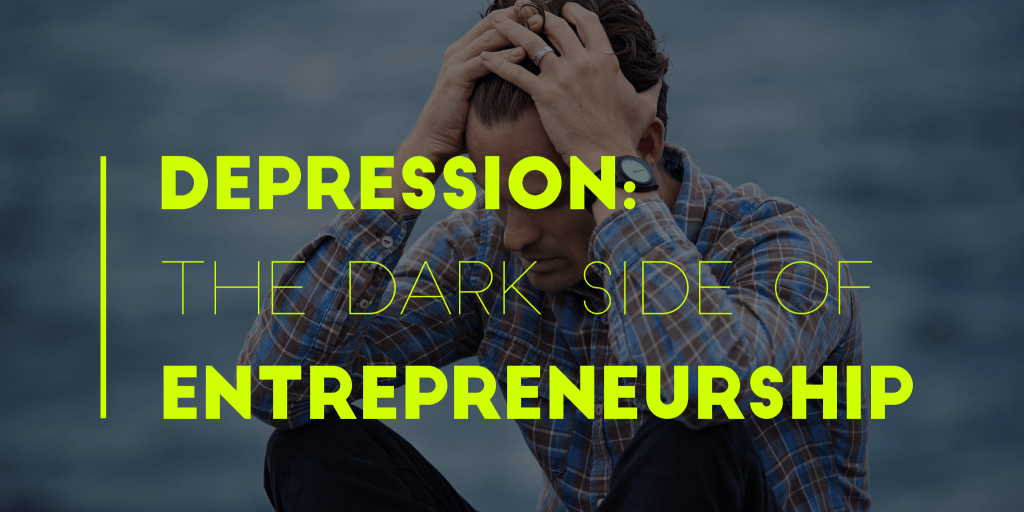 Entrepreneurship and Depression
Entrepreneur depression is a fact, but not often talked about. The pressure to succeed and the fear of failure makes many people running ambitious businesses afraid to ask for help.
Maybe you relate to the story of Andrew and the symptoms he shows.
Find out about a survey done in 2010 among entrepreneurs by Michael E. Freeman at al., which brought some unexpected mental health issue to light.
For those who recognize the symptoms, find practical help how to face your depression.
Pease scroll down for the transcript of the video.
Depression: The Dark Side of Entrepreneurship
Let me tell you about Andrew.
You may know someone like him.
He left his corporate job and went into the start-up world with a big idea.
He said he would become the number one motivational speaker and coach.
Thousands of followers… but not many paying clients.
Thousands of sold books and seats…. after a huge advertisement campaign.
Everybody thought Andrew is successful, yet his liabilities were above his assets.
Everybody saw him as confident and persuasive. Himself he had convinced that he's not enough.
From the outside he was energetic, but felt irritable and weak most of the time.
He painted a colorful future for others, but his own picture was black and blank.
He traveled the world, but felt more disconnected and couldn't enjoy it like before.
His life was moving him instead him moving.
We think entrepreneurship is
Freedom, but all responsibilities are on you.
It is working on your terms for long hours without break.
You can land a big deal, but live with chronic uncertainty to get the next one sealed.
You can work from anywhere, but your work is every time.
You can be profitable one day, but it takes time to lift off.
You fail and grieve like the loss of a loved one.
An online survey based on self-reports of 242 entrepreneurs by Michael E. Freeman et al in 2010 revealed that 72% reported a mental health concern (significant higher than the comparison group). 30% reported a life time history of depression, 29% ADHD and 27% anxiety. Compared to the National Centre of Health Statistics 7% of Americans were identified with depression.
It's okay to work hard on your business, but nourish your brain with enough sleep, good nutrition and exercise.
It's okay not to be strong and efficient, so find the right counselor or therapist to express your feelings and thoughts in a confidential setting to find ways to cope with stress and failure.
It's okay to hide your issues from the public, so find the right community to chat with supportive people who have overcome similar issues and who listen to you without judgement.
It's okay not to know it all, so find a mentor who has proven to build a profitable business.
You cannot do it all alone, so delegate or outsource things which are draining your energy to team members.
As you take salary out of your business, take time out of your week to unwind yourself.
First and foremost, a start-up puts you on an emotional rollercoaster unlike anything you have ever experienced. - Marc Andreessen
For coaching, workshops and speaking. Please feel free to contact me here:  brainbossmethod.com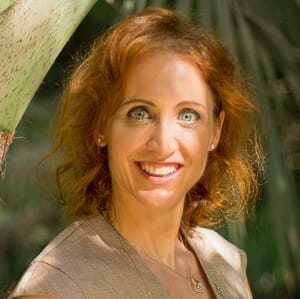 Silke Glaab (aka SilkCelia) is a psychologist (MA) who helps executives, entrepreneurs and experts to be more resilient to stress and dramatically improve their thinking and feeling so that they enhance their performance and leave a legacy in their companies, their lives and the world.
Silk uses rapid transformation therapy to help clients to transform the roots of a presented issue within minutes while using neuroscience to boost brain power and emotional intelligence to create mindful behavior and decision making in all areas of life.
Silk holds a master degree in psychology and has worked for over 20 years as a trainer, consultant and counselor in diverse industries in Germany, Kenya, and Dubai. She is personally trained by the celebrity hypnotherapist Marisa Peer and the neuroscientist Prof. Dr. Kennedy.
Elevate Your Life!
Sign up for my monthly newsletter and receive the best and most up to date news to contribute the BEST to this world, and  to LEAD in(to) the future.