Leadership In An Anxious And Uncertain World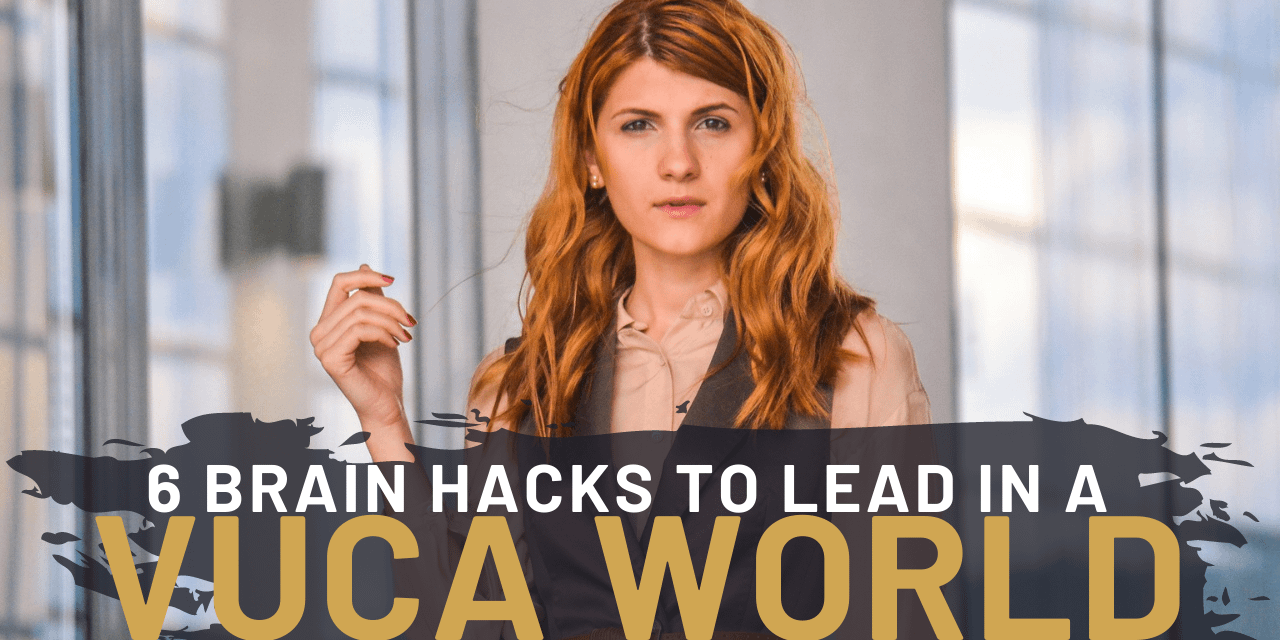 Be a Leader in an anxious world
"We are in a restructuring process in most parts of our company: we are changing teams and leaders, we're reacting to the current situation. The question that comes up all the time is: 'Where do I go from here? And how do I lead people through uncertain situations?"
We are living in challenging times indeed. Times that push us into the new with little preparedness. All organizations are affected, from businesses, to schools, civil service structures to governments. Some organizations react and others respond to your questions.
People who are leading others are expected to provide strategic solutions and measurable results, hence forgetting the human aspect of the quotation: the underlying anxiety and uncertainty.
Imagine that nobody has been in such a situation before. Hence, there are no maps guiding you.
I realize that any solution to this current situation is not based on economic knowledge anymore, but on the ability to deal with complex and uncertain situations.
Let's look at some aspects of how you can bring certainty and motivation to the people.
Brain Hacks To Lead in Ambiguity and 

Uncertainty
1. Self-Awareness
If a situation is uncertain and perceived as stressful, the amygdala — the primal region of the brain associated with fear and anxiety-related memories — is activated. This awareness starts with you. Are you suppressing thoughts like: "I am not in control?" or "I am overwhelmed?" If you want it or not, people are sensing these feelings inside you.
Therefore, the best thing you can do as a leader is to express these feelings to yourself by journaling it or even express it to your team like: "These are challenging times. I have not been in such a situation before. I believe nobody has. Let's go through this uncertainty together, step by step, in the best way we can."
2. Purpose and Direction
Purpose is one crucial key motivator that shifts the focus to action and moving forward instead of remaining in the fear zone. Purpose shifts the attention to the we. Give your team a strong reason to hang on and go with you through current and future threats. Ensure that your team members understand this purpose through interpersonal talks.
Best leaders provide a clear direction and are honest about the fact that the direction may need to be adjusted if circumstances change.
Define clear roles for team members and set with them their individual goals. Give regular brief feedback about their current status and acknowledge their valued contributions.
3. Autonomy and Creativity
Another important motivator is autonomy. After you have defined roles and goals, let go of control and trust team members to schedule their own time and activity how to reach their goals. Let them work when they are at their best to produce the best outcomes. Novel new solutions are coming when you are loosing the grip from your cognitive control system to find paths that have never been taken before.
Create moments of creativity by leading brainstorming sessions with your team or teach team members ways of intuitive insights like meditation or intuition exercises. Start the creative process by asking: "Where do I go from here to there?" Imagine all what you don't want to experience and what you wish to experience as an outcome.
4. Action despite Feelings
ACT action commitment therapy focuses on showing the client that they can act in accordance to their values in high states of anxiety, depression, stress. As a leader you can transfer these principles to your organization. If employees are aligned with the purpose of the organization and find their values reflected in it, they are more likely to prioritize actions to fulfill their values. The question you may want to ask  is: "What makes it important for you to stay and work?" Relating to their values makes it easier to commit to actions.
5. Reassess
While you are navigating towards the given direction, be open to additional information that could help you evaluate whether your direction is working out or not. If one option does not work out, see this as part of the creative learning process.
Keep your team informed and remind them you are doomed to make mistakes as nobody has the golden map. Know that for mastery you have to try out what works and what does not work all over again.
6. Remain optimistic
Best leaders are believing from within that something good is going to happen. At the end of the day they write down with their team three amazing things that happened to them to keep this optimistic view present as things are already good in the now.
Summary
Let me close with a quote from Winston Churchill:
"Continuous effort, not tenth or intelligence, is key to unlocking your potential."
From the above tips select two you want to put continuous effort in?
-> Share in the comments.
-> If you know someone who will benefit from it, share this post with them.
Interested?  Let's work together.
Do you need to make some changes at work, a different job, or a more satisfying relationship? Could it help you to speak to a professional? 
My goal as a coaching psychologist is to provide rapid and long-lasting changes for goal-seekers. No matter where you are in the world, the sessions are held online on a secured health line.
With my unique ground-breaking BrainBoss Method you are able to uncover the deeper roots of thoughts, feelings and behavior AND instantly Rewire your brain for success ad well-being.
An over 15-years career in counseling and coaching provides you a safe space to for your personal transformation. 
Contact me today to learn how I can help make things better!  www.brainbossmethod.com
Register below and receive monthly advice!
Yes, sign me up for monthly newsletter emails from Silk Celia with highlights of her blog and vlog. For more information on how we use your information, check out our Privacy Policy. You can change your mind anytime by unsubscribing.