6 Tips How To Raise Low Self Esteem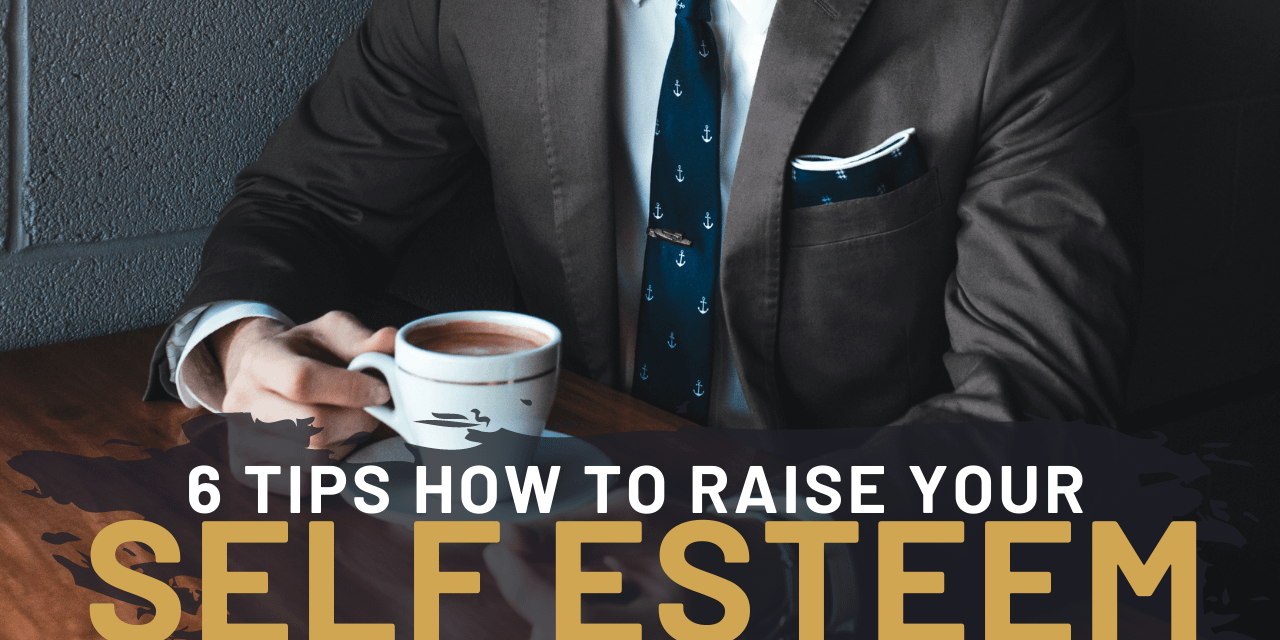 What Causes Low Self-Esteem?
"I want to improve my online visibility but don't dare make videos to show myself in photos."
Thank you very much for this important question that will help so many others too.
We all can recall the fairy tale when the queen/king gets challenged by the mirror that there is someone else who is prettier or more handsome or better.
Nowadays online presence has replaced that mirror.
For most people this is a daily battle: Someone is always better and we feel that we are not enough or perfect.
Who says that? Who is that voice in the mirror?
In the past maybe a caretaker, peer, teacher…
And now?
You.
The voice is your own voice judging your appearance, talent, intelligence.
Self-Esteem: Take These Steps To Feel Better About Yourself
There are many ways how to deal with the voice in your head. Let's take a negative thought that gets in your way often e.g. I am not attractive enough.
1.Suppress it - not so good as it will push itself to the front in moments when you feel not being in control.
2. Challenge it - Ask yourself if the statement is a fact and if it is 100% true most of the time. If it is not 100% true all the time, answer NO. If it is true 100% of the time, answer YES and ask yourself, if this belief is supportive or productive for you.
3. Contradict it with evidence: Come up with a positive thought that could be more productive and supportive for you. For example: "I am facing new people every day. They never reclined because of my looks. Indeed, they trusted me and enjoyed my company."
Back it up with three statements that give you credit saying your positive thought.  Examples: "10 customers wrote a great statement about me and my services." "I shared a video of me on FB and people got really engaged."
4. Root it up: Find the root source of your negative belief program. It can be a belief you have created during your childhood, a belief that was given to you through your ancestral line, or was implanted by society or past life experiences.
The key is to dig to the power knot that holds all beliefs together and smash it. Closing all neuronal connections of that neuronal network by using the Brainboss Method.
5. What your fear has cost you: Make a list in your journal what fears has cost you and the world not to share your views and mission.
6. Face the mirror: Stand in front of the mirror and speak these positive words:
I (state your name, am proud that you … (state 3 pots of pride).
I (state your name), forgive you for … (state 3 points for forgiveness).
I (state your name), I commit to you that… (state 3 commitments).
Write in big letters on your mirror: I am enough.
Or look daily into the mirror, focus on one eye and say "I love you" 10 times.
Summary
The voice is created between your ears - in your head - and sometimes it sits on your shoulder…
Take back your control. You are the director of your life's theatre… with these tips you take up the lead and give your voice another message.
WHICH TIPS ARE YOU PUTTING INTO ACTION?
-> Share your experiences in the comments below.
Interested?  Let's work together.
Do you need to make some changes at work, a different job, or a more satisfying relationship? Could it help you to speak to a professional? 
My goal as a coaching psychologist is to provide rapid and long-lasting changes for goal-seekers. No matter where you are in the world, the sessions are held online on a secured health line.
With my unique ground-breaking BrainBoss Method you are able to uncover the deeper roots of thoughts, feelings and behavior AND instantly Rewire your brain for success ad well-being.
An over 15-years career in counseling and coaching provides you a safe space to for your personal transformation. 
Contact me today to learn how I can help make things better!  www.brainbossmethod.com
Register below and receive monthly advice!
Yes, sign me up for monthly newsletter emails from Silk Celia with highlights of her blog and vlog. For more information on how we use your information, check out our Privacy Policy. You can change your mind anytime by unsubscribing.