Spotlight: How Decision Making Works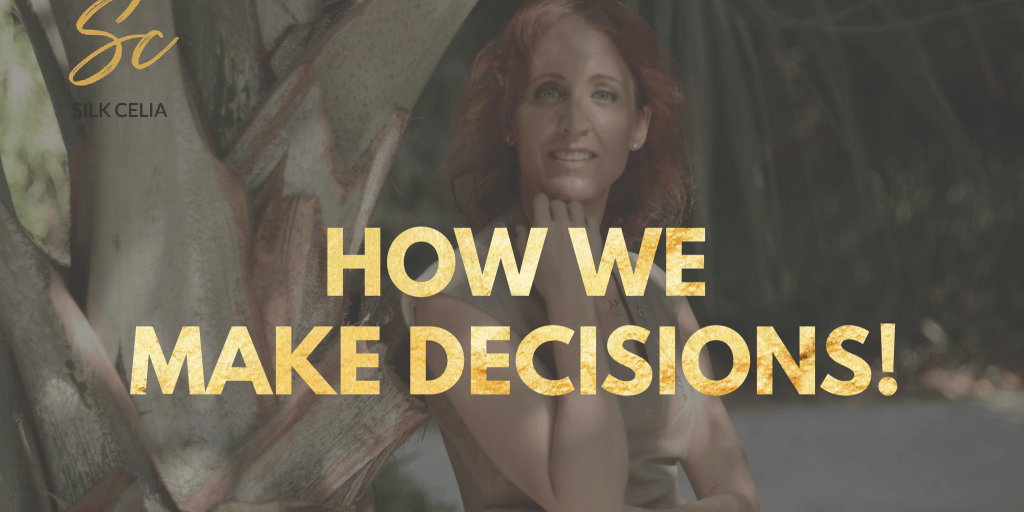 How We Make Decisions
In this video you'll get the basic knowledge how we make decisions in our professional and private life:
1. The decision making steering committee.
2. Fast and slow decisions.
3. The truth about our free will.
4. Our daily biases.
5. I can predict your decisions.
6. Who makes better decisions: The CEO or a Team
7. The power of diverse teams
8. All rounded up.
All knowledge of neuroscience, psychology and philosophy packed in a poetic video.
Scroll down for transcript please.
Once you make a decision, it works around that decision. There is no right or wrong. Only a series of possibilities that shift each thought, feeling, and action that you experience  - Deepak Chopra
Each every person approaches his/her options differently.
Our decisions are like a parliament of decision making voices in our brain.
There are two steering committees in us:
one for fast and one for slow decisions.
Every day we decide where to sit, what to eat…
We decide which doctor to choose, which car to buy, how to fill out a tax form…
We believe we decide in the moment, but our brain has already decided before we are aware of that moment.
Imagine neurons in a steering committee voting for a preference before it is presented to us as the Executive.
We believe we decide based on rational thinking, but we are biased when we do it.
We hear about 2 plane crashes, and take the train.
We hear about pollution of oceans, and continue to drink bottled water in Bali.
We have a high value for human life, but when we call them cockroaches we kill them.
We would opt for an operation with 60% survival rate, but not for one with 40% death rate.
It's not hard to make decisions when you know what your values are. - Roy Disney.
I say: "It's not hard to predict your decisions when I know what your meta programs are."
To know your motivation direction, ask: What is important to you about your work/business?
To know your frame of reference, ask: Who do you turn to when trying to make a big decision?
To know if you need more demonstrating, ask: How often does someone have to demonstrate competence to you before you're convinced.
To know if you think general or specific, ask: If you decide on something, do you need to know the master-plan or the details.
Decision Making drives 95% of business performance.
As Executives we believe in our ideas and knowledge.
ButgGuess who makes better decisions? The CEO or a team?
Teams make better decisions 66% of the time.
We want fresh ideas, but not the young.
We want expertise, but not the old.
We want the best decisions, but have all kinds of stereotypes...
Diverse teams (Age, Gender) make better decisions than individuals 80% of the time.
Diverse teams (Age, Gender, Geographic diversity) make better decisions than individuals 87% of the time.
­­­­­­­­­Imagine in your company or neighborhood such diverse teams starting to think into the future?
With the two thinking systems in us, we decide with heart and mind.
Sometimes we need to slow down and think rational.
Sometimes we need empathy for another person to change our actions.
Sometimes you make the right decision, sometimes we make a decision right. - Phil Mc Graw
REFLECT:
WHAT DO YOU TAKE OUT OF THE VIDEO?
WHAT WAS YOUR GREATEST INSIGHT?
HOW CAN YOU IMPROVE YOUR DECISIONS?
Elevate Your Life!
Sign up for my monthly newsletter and receive the best and most up to date news to contribute the BEST to this world, and  to LEAD in(to) the future.