Posts Tagged 'leadership skill'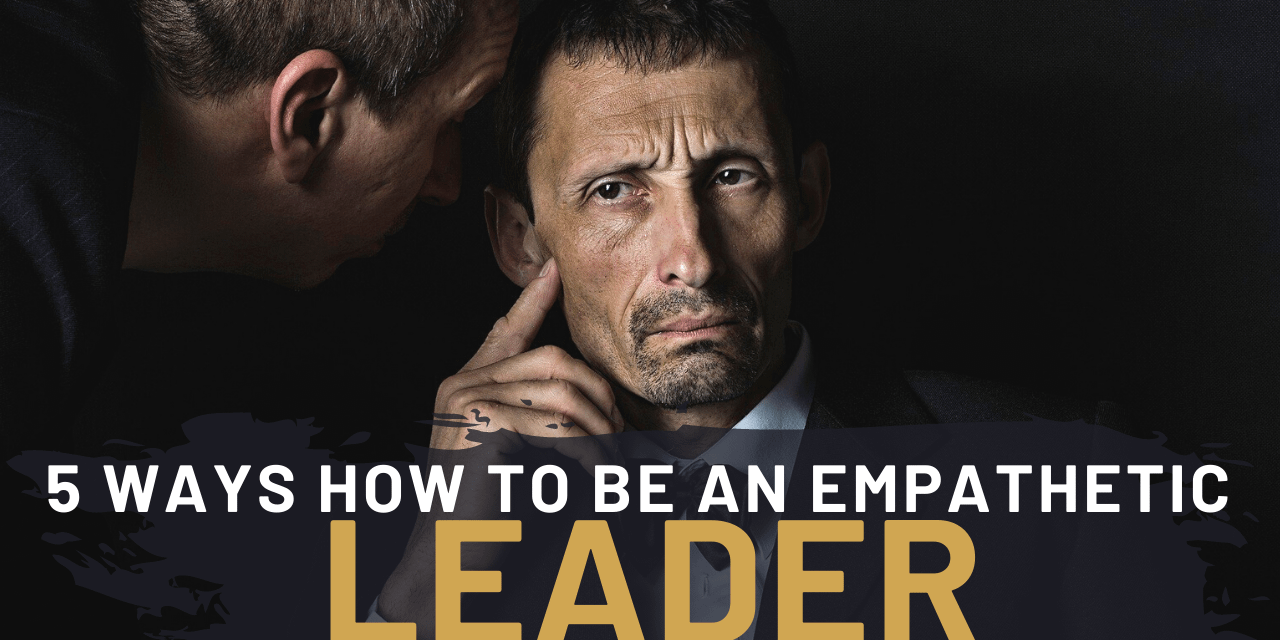 Developing Empathy - A buzz Word in Leadership Development
I have been in leadership positions for 5 years now. I don't want to come across weak. Why should I develop empathy?
I can understand your point of view that an empathic leader could come across weak. It depends how you define empathy. 
We are wired as social beings. Empathy has a crucial place in our evolutionary history to create social bonding in a versatile environment.
Empathy is either the sensations and feelings we're getting in response to the emotions of another person or understanding other people's perspective or feelings.
In my opinion these are crucial skills of a leader. It reflects to others how you are perceived: insensitive, protective,  demanding or collaborative and integrating.
Have you ever asked yourself how your own feelings and emotions could be picked up by people around you? Your own uncertainty and fear being transferred to the whole team?
Or how insisting on your own point of view could hinder other ways of problem solutions and manifest the way of least resistance.
Doing something about empathy now, could change the coherency of your team.
Let me share with you 3 tips how to be more emphatic and be perceived as a great leader:
5 Empathetic Tips For Effective Leadership
1.Listen actively. Listen to the other person as everything they're saying is secret information. Notice what is also transmitted with the message (feelings, intentions). Be rather an observer than a critic who is already looking for the next argument or question to respond.
2. Don't interrupt or edit: Hold on to your temptation to interrupt the person to bring the massage to the point. This allows the speaker to fully express their view and point. Make it a goal for yourself to repeat the original information.
3. Respond to the person: Go beyond the story and respond to the person behind the story:  "Wow. I can really feel your enthusiasm and commitment!
4. Paraphrase: Take up the information and make it your own. Use your own words to mirror back what you have understood and what you have picked up from the emotions.
5. Bring in your opinion: When you bring in your point of view let it be information instead of pretending you have the truth: "In my opinion" or "I heard someone say."
Summary
Empathy is a skill that can be learnt.
If you apply these tips into your work life you will discover an increase in the quality of outcome, better team coherency and better performance. 
PS:
Be surprised when your 360 feedback improves
Source: Jeffrey Allen (hearing your own filters)
As you have read this information what tip you want to follow?
-> Share in the comments.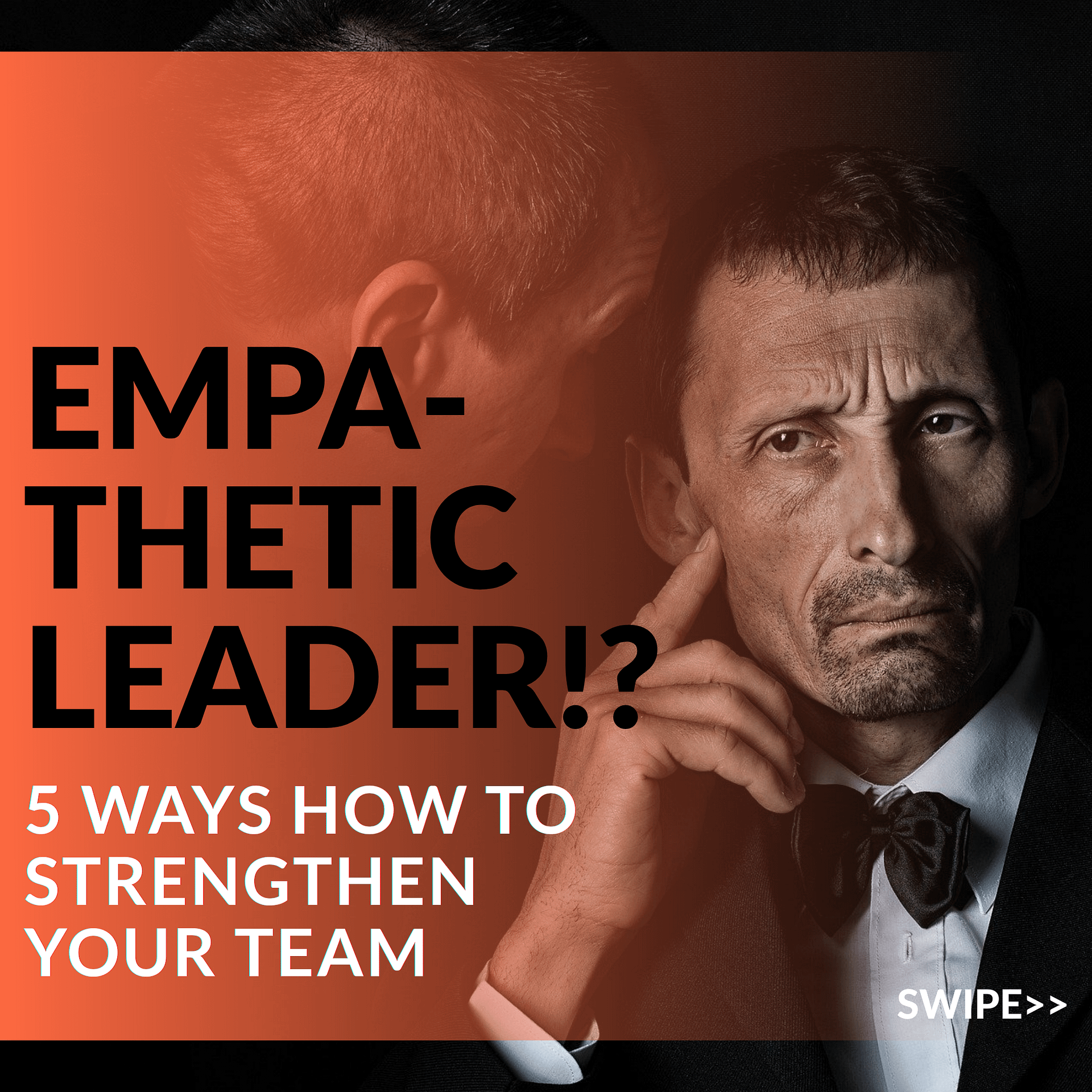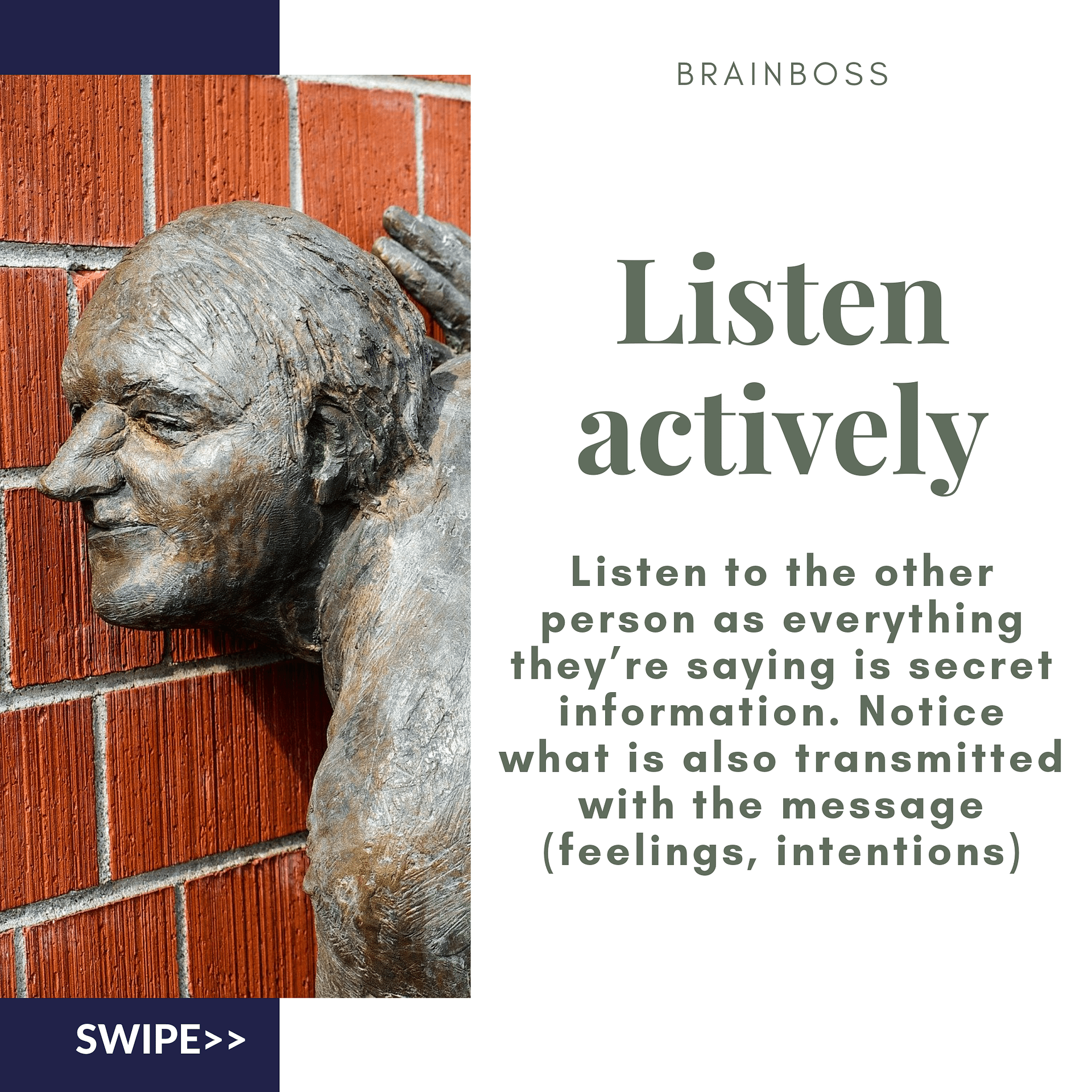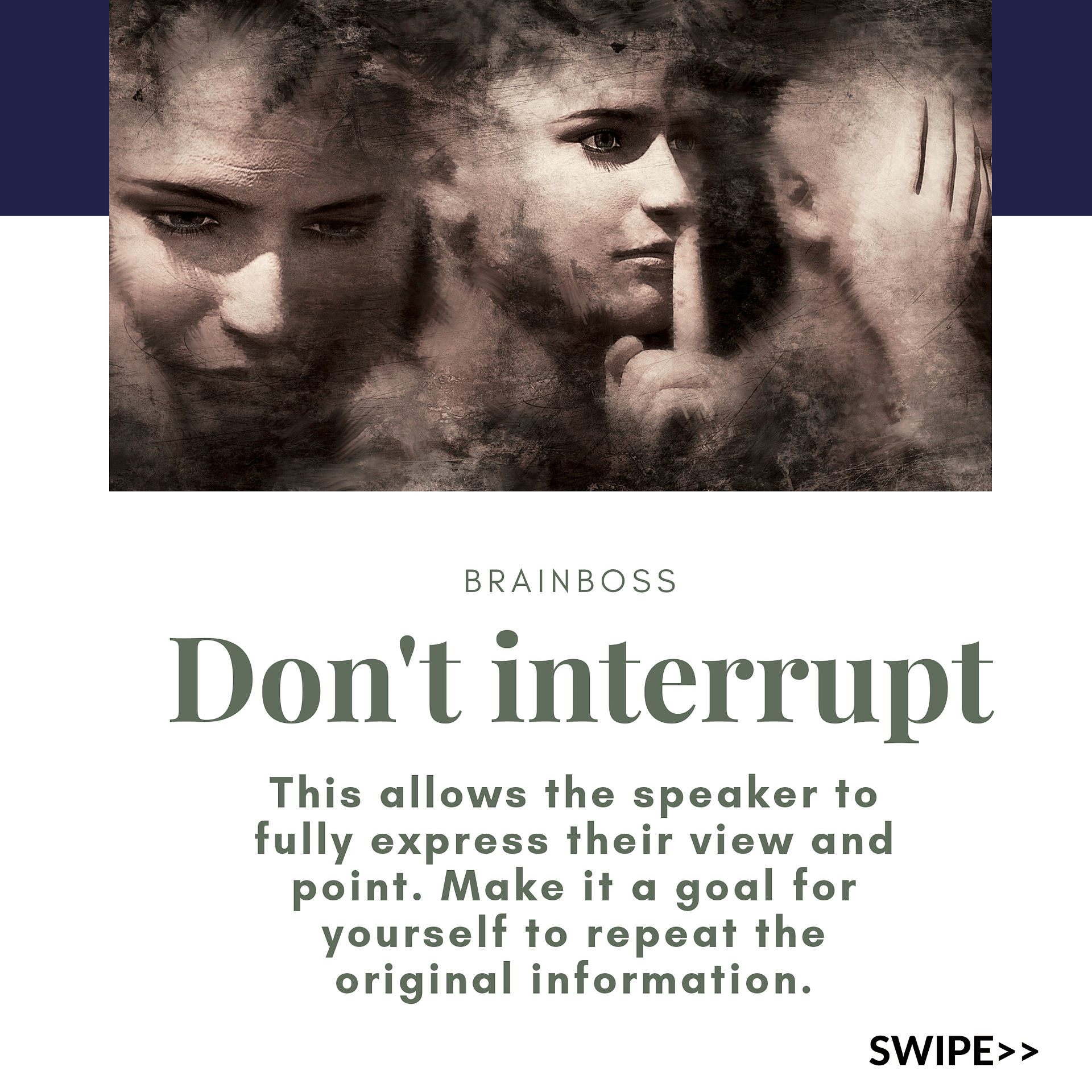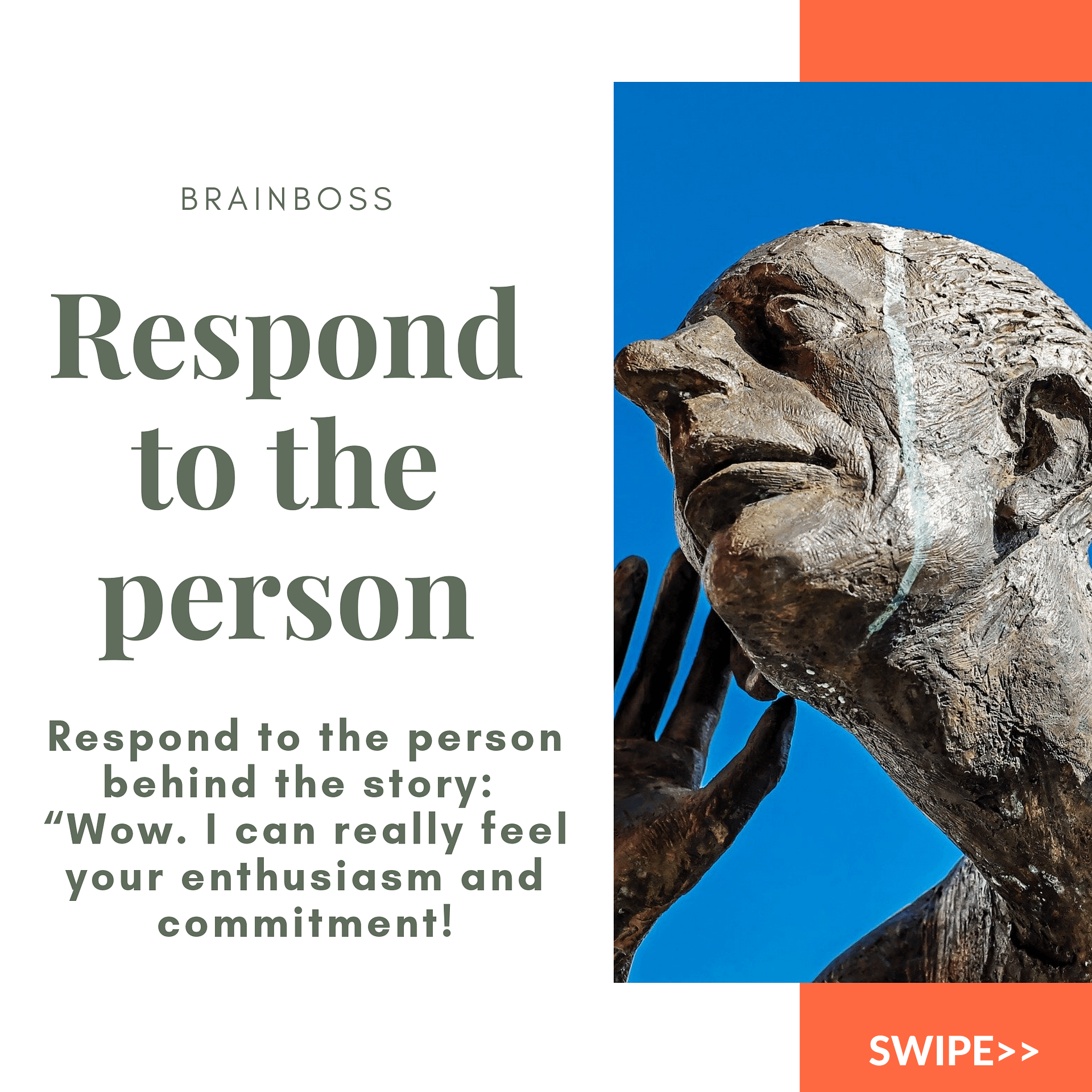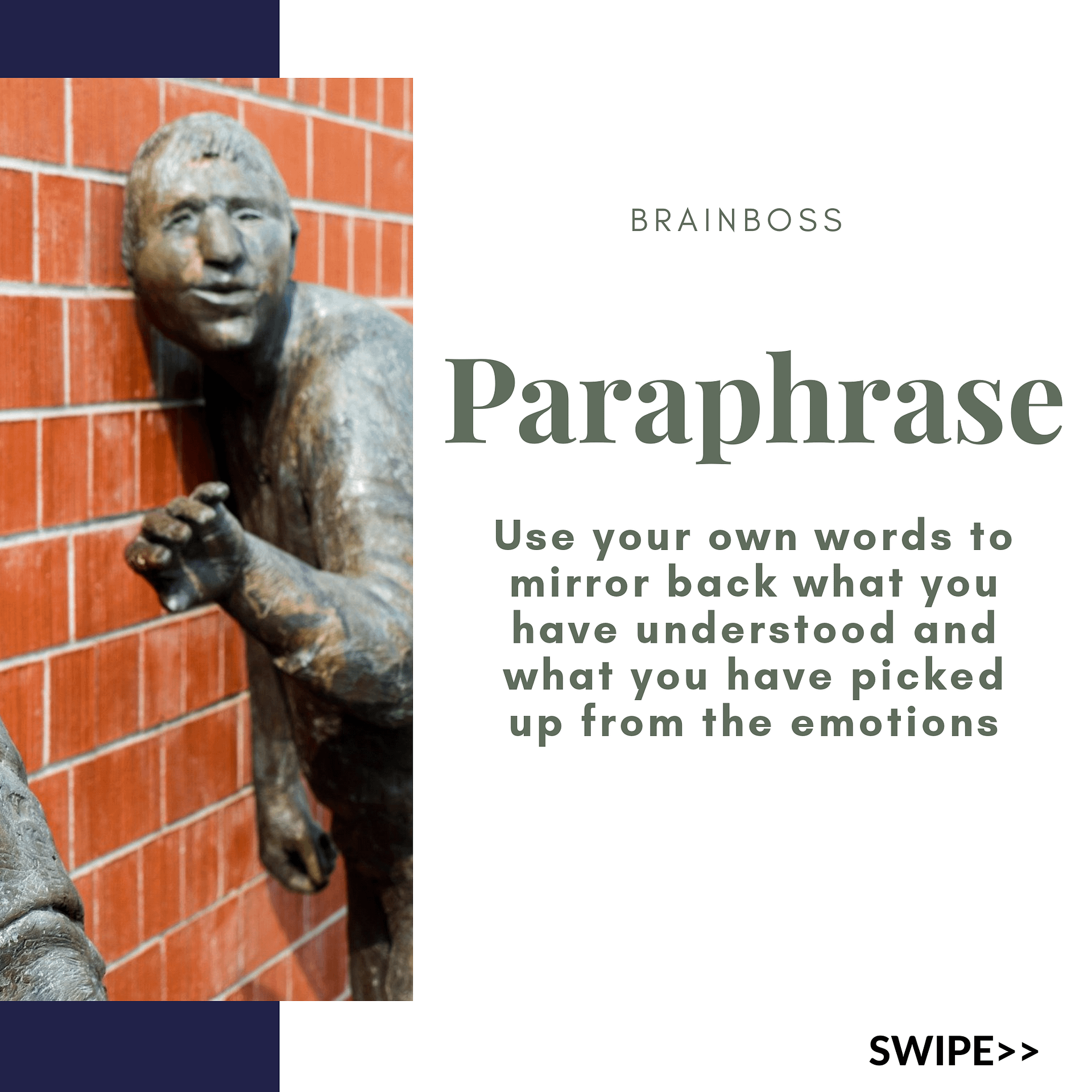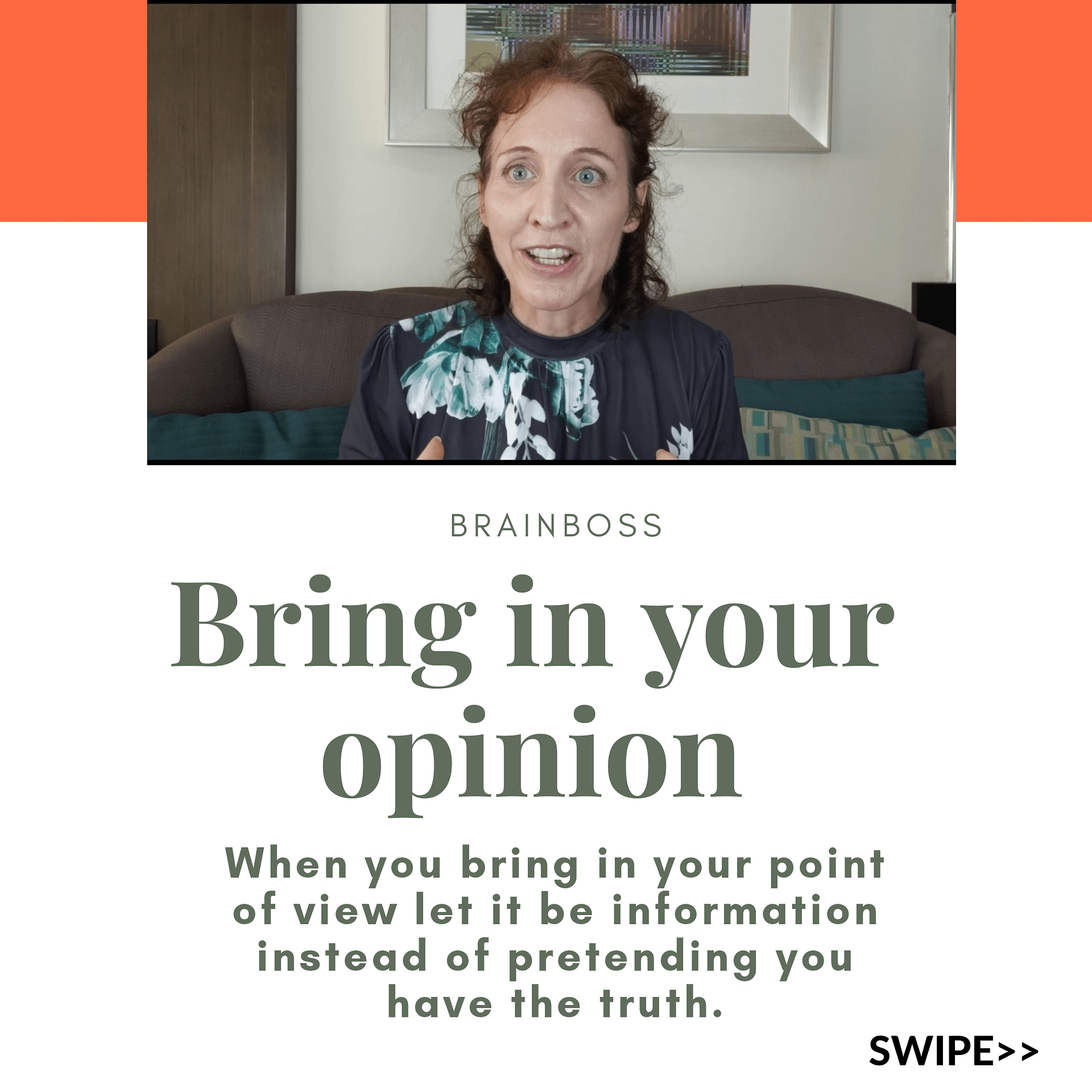 Interested?  Let's work together.
Do you need to make some changes at work, a different job, or a more satisfying relationship? Could it help you to speak to a professional? 
My goal as a coaching psychologist is to provide rapid and long-lasting changes for goal-seekers. No matter where you are in the world, the sessions are held online on a secured health line.
With my unique ground-breaking BrainBoss Method you are able to uncover the deeper roots of thoughts, feelings and behavior AND instantly Rewire your brain for success ad well-being.
An over 15-years career in counseling and coaching provides you a safe space to for your personal transformation. 
Contact me today to learn how I can help make things better!  www.brainbossmethod.com
Register below and receive monthly advice!
Yes, sign me up for monthly newsletter emails from Silk Celia with highlights of her blog and vlog. For more information on how we use your information, check out our Privacy Policy. You can change your mind anytime by unsubscribing.